Programme Details (Download PDF)
July 1, 2019
15:00 - 18:00
On-site Registration
15:00 - 18:00
Workshop on Education Technology of UHK
July 2, 2019
08:30 – 09:15
Registration
09:15 – 09:30
Opening Remarks
09:30 – 10:30
Keynote Session 1
Pedagogic Practice in Blended Learning
Andrea Benn
University of Brighton, United Kingdom
(Room J1, Building J)
11:00 – 12:00
Keynote Session 2
What Affects the Adoption of Flipped Learning :
The Views of Instructors and Students in Higher Education
Harrison Hao Yang
The State University of New York at Oswego, USA
(Room J1, Building J)
12:00 – 14:00
Lunch Break
14:00 – 15:30
Parallel Session
ISET 2019
Automatic Assessment
Chair : Sha Zhu
(Room J12, Building J)
Parallel Session
ISET 2019
Learning Analytics and Big Data in Education
Chair : Oliver Au
(Room J13, Building J)
16:00 – 17:30
Parallel Session
ISET 2019
Virtual-Reality for Teaching and Learning
Chair : Kwan-Keung Ng
(Room J12, Building J)
Parallel Session
ISET 2019
Institutional Policies and Strategies
Chair : Michael Yi-Chao Jiang
(Room J13, Building J)
18:00
Conference Reception
July 3, 2019
09:00 – 09:30
Registration
09:30 – 10:30
Keynote Session 3
A Double Spiral Deep Learning Model Based on Learning Cell Platform
Shengquan Yu
Beijing Normal University, China
(Room J1, Building J)
11:00 – 12:00
Keynote Session 4
Johann Amos Comenius and his Legacy at the Information Age
Miloslava Cerna
University of Hradec Kralove, Czech Republic
(Room J1, Building J)
12:00 – 14:00
Lunch Break
14:00 – 15:30
Parallel Session
ISET 2019
Computer Supported Collaborative Learning
Chair: Lap-Kei Lee
(Room J6, Building J)
Parallel Session
ISET 2019
Gamification and Augmented Reality for Learning
Chair: Chen Li
(Room J12, Building J)
Parallel Session
ISET 2019
Enriched Blended Learning Experience
Chair: Jason MacLeod
(Room J13, Building J)
16:00 – 17:30
Parallel Session
ISET 2019
Open Educational Resources and Learning Resources Development
Chair: Billy Wong
(Room J6, Building J)
Parallel Session
ISET 2019
Social Media for Teaching and Learning
Chair: Jiyou Jia
(Room J12, Building J)
Parallel Session
ISET 2019
Instructional Technology
Chair: Oliver Au
(Room J13, Building J)
July 4, 2019
09:00 – 10:00
Panel Session
Personalized Learning in the Era of Big Data Analytic
Horace H.S. Ip (chair)
City University of Hong Kong, Hong Kong, China
Naraphorn Paoprasert (co-chair)
Kasetsart University, Bangkok, Thailand
(Room J1, Building J)
10:30 – 11:30
Parallel Session
ISET 2019
Smart Learning Environment
Chair : Yan Keung Hui
(Room J6, Building J)
Parallel Session
ISET 2019
Ubiquitous Learning and Flexible Learning
Chair : Yinghui Shi
(Room J12, Building J)
Parallel Session
ISET 2019
E-learning and Online Learning
Chair : Shuang Liu
(Room J13, Building J)
11:30 – 12:00
Closing Remarks and Award Presentation
(Room J1, Building J)
You may download the conference programme booklet
here
.
ISET 2019 Panel Session
Personalized Learning in the Era of Big Data Analytic
"Personalized Learning" (PL) environment offers a student-centric solution for learners to learn in his/her own pace and for his/her specific needs. PL facilitates learners to learn better via combining different pedagogies and/or activities to create a range of learning experiences that cater to individual learner's learning style and interests, it also supports teachers' needs in designing, managing and packaging instructional materials for student centric learning. While conventional personalization technologies such as rule-based system, collaborative or content-based filtering and agent-based techniques has been applied extensively, this panel will explore how Big Data Analytic could be harnessed to enhance users' experience of Personalized Learning. Given learning is increasingly conducted in digital environments such as web-based platforms, digital mobile devices, VR / AR devices, and social media platforms, etc., data relating to learners' behaviours, interests, social activities, and knowledge profile could be collected, aggregated, and analyzed in a massive scale. This opens up new opportunities and strategies for educators and PL platforms to better identify learner profiles and preferences, generate insights of learner needs, predict learning progress and outcomes, and recommend specific personalized services and learning content.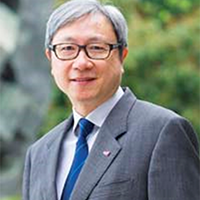 Panel Chair: Horace H.S. Ip (City University of Hong Kong, HKSAR, PRC)
Professor Ip is the Vice-President in Student Affairs and a Chair Professor of Computer Science at City University of Hong Kong. He has a BSc in Applied Physics and PhD in Image Processing from University College, London, United Kingdom. His research interests include multimedia content analysis and retrieval, and virtual reality for education. Professor Ip's research has won many awards including Prix Ars Electronica, and a Gold Medal of the Geneva Salon International Des Inventions. He has published over 300 papers in international journals and conference proceedings.
Professor Ip is a Fellow of the Hong Kong Institution of Engineers (HKIE), a Fellow of the UK Institution of Engineering and Technology (IET), a Fellow of the British Computer Society (BCS) and a Fellow of the International Association for Pattern Recognition (IAPR).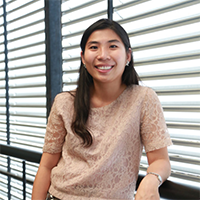 Panel Co-chair: Naraphorn Paoprasert (Kasetsart University, Bangkok, Thailand)
Dr. Naraphorn Paoprasert is an assistant professor at the Department of Industrial Engineering, Kasetsart University, Thailand. She received her Ph.D. from the Department of Industrial Engineering, University of Wisconsin-Madison, USA. Her past research studies have been focusing on decision analysis and game theory, risk analysis, system simulation, process improvement, and economics analysis. Dr. Naraphorn has been teaching for almost six years. She has applied many teaching strategies to improve student learning outcomes.