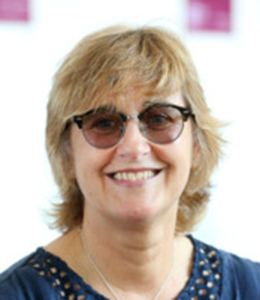 Ms. Andrea Benn
Business School
University of Brighton, United Kingdom
Andrea is a Principal Lecturer with University of Brighton's Business School and a Senior Fellow of the Higher Education Academy (Academy HE). Andrea holds a MBA (Technology Management), is a member of the SAP University Alliance, (SAP Next Gen) and teaches in the field of Systems and Operations Management.
Andrea's research interests since joining the University in 2008 have been in the field of curriculum development, particularly blended learning and problem-based learning environments combining collaborative and action research for changing practices to influence change in others. Andrea is also a doctoral candidate for a Doctor of Education with the Faculty of Education, Cambridge University, UK. Her research is using her previous experience to look at how to support students transitioning from 6th Form/college to undergraduates.
Pedagogic Practice in Blended Learning
Abstract: Blended learning is growing in popularity, students are starting to request more online lectures essentially, they tell us, so that they can replay them at their leisure: to listen again to capture what they missed the first time around or to help with revision. Sceptical colleagues tell me all that this will mean is that students will stop attending citing correlation between attendance and attainment while others embrace the whole concept. But somewhere in the middle is the possibility for all to become a reality without either negatively impacting on the other.
Pedagogues are the architects of their own classroom settings, the individual sessions that build up to what we recognise as an overall curriculum. Each teacher will bring something of themselves into that environment, their values, their beliefs and above all their knowledge. All of these should underpin the learning that will take place and in turn should support the design of the lesson, the workshop, the seminar, the lecture. At the end of day, traditional education is a social occasion: an interaction between everybody in the class. Even in a one-directional lecture theatre environment, the lecturer will always bring their own personality, their idiosyncrasies, themselves.
All of the above are integral to the face-to-face element of teaching and all can be adapted 'in the moment' if a session isn't going quite to plan or at least as the lecturer imagined it because of factors that could not have been foreseen, not least the human element of the learners.
So how can we replicate this in a fairly static online environment? This has been my challenge as I have embraced the new arena of the online classroom. My paper will focus on us as individuals and pedagogues and the importance of ensuring that we remain pivotal in the design and delivery of the online element of blended learning.